The Good Life of Small Towns
These bars were made for crawling
Boots were made for walking; bars were made for crawling. The small-town bars around Lincoln and Omaha are some of the best around. With great drinks, food, live music, karaoke, and more, these bars are the perfect destinations for a bar crawl.
Roca Tavern
4101 Main Street
Roca, NE 68430
402.423.9874
Hickman Bar & Grill
107 Locust Street
Hickman, NE 68372
402.792.2322
Pickrell Tavern
202 Austin Street
Pickrell, NE 68422
402.673.9902
Across The Trax
633 Main Street
Adams, NE 68301
402.988.2141
Big Ten Tavern
625 Monroe Street
Bennet, NE 68317
402.782.1059
Ding-a-Ling Bar
14630 1st Street
Raymond, NE 68428
402.783.2555
Boat House Bar & Grill
10005 W Davey Road
Raymond, NE 68428
402.783.2227
Val Tavern
210 W 2nd
Valparaiso, NE 68065
402.784.9911
Tuffy's Bar
102 Green Street
Valparaiso, NE 68065
402.784.6153
Davey Tavern
17740 N 2nd Street
Davey, NE 68336
402.785.3835
Bailey's Local
540 S, 4th Street
Eagle, NE 68347
402.781.2097
Hallam Station
303 Main Street
Hallam, NE 68368
402.875.2017
The Quonset Bar And Grill
126 S 4th Street
Elmwood, NE 68349
 402.994.2020
Denton Daily
7230 Lancaster Ave
Denton, NE 68339
402.797.2000
Kramer Bar & Grill
11365 W Kramer Street
Crete, NE 68333
402.838.9061
Rusty Rooster
411 2nd Street
Yutan, NE 68073
402.625.9904
Wild Ride
310 W. Center Ave.
Prague, NE 68050
402.663.4044
Rumors Tavern
310 Elm Street
Weston, NE 68070
402.642.5200
Pivo's Tavern
182 2nd Street
Dwight, NE 68635
402.566.2135
Harry's Restaurant
308 W 2nd Street
Valparaiso, NE 68065
402.784.3621
The Dog House Saloon
307 3rd St
Waterloo, NE 68069
(402) 779-3257
Ponderosa Saloon
305 Elm St
Weston, NE 68070
(402) 642-5555
Buck's Bar and Grill
27849 W Center Rd
Waterloo, NE 68069
(402) 359-4322

Let them Know You're Coming
Please call the small town bars you're planning to visit several days in advance so they know you're coming with a party bus & can make sure they have enough room & staff to serve everyone.
Liven up your week and escape the city with a small-town bar crawl. Get 20% off all party bus rentals, Sunday – Thursday.
Does not include Holidays, like St. Patrick's Day, Halloween, or New Year's Eve.
Cannot be used with other discounts or package deals.
Heard it from The GrapeVine
people are talking
A lot of happy renters have some things to say about our party buses and their experiences on them. But don't take our word for it. Check out these rave reviews.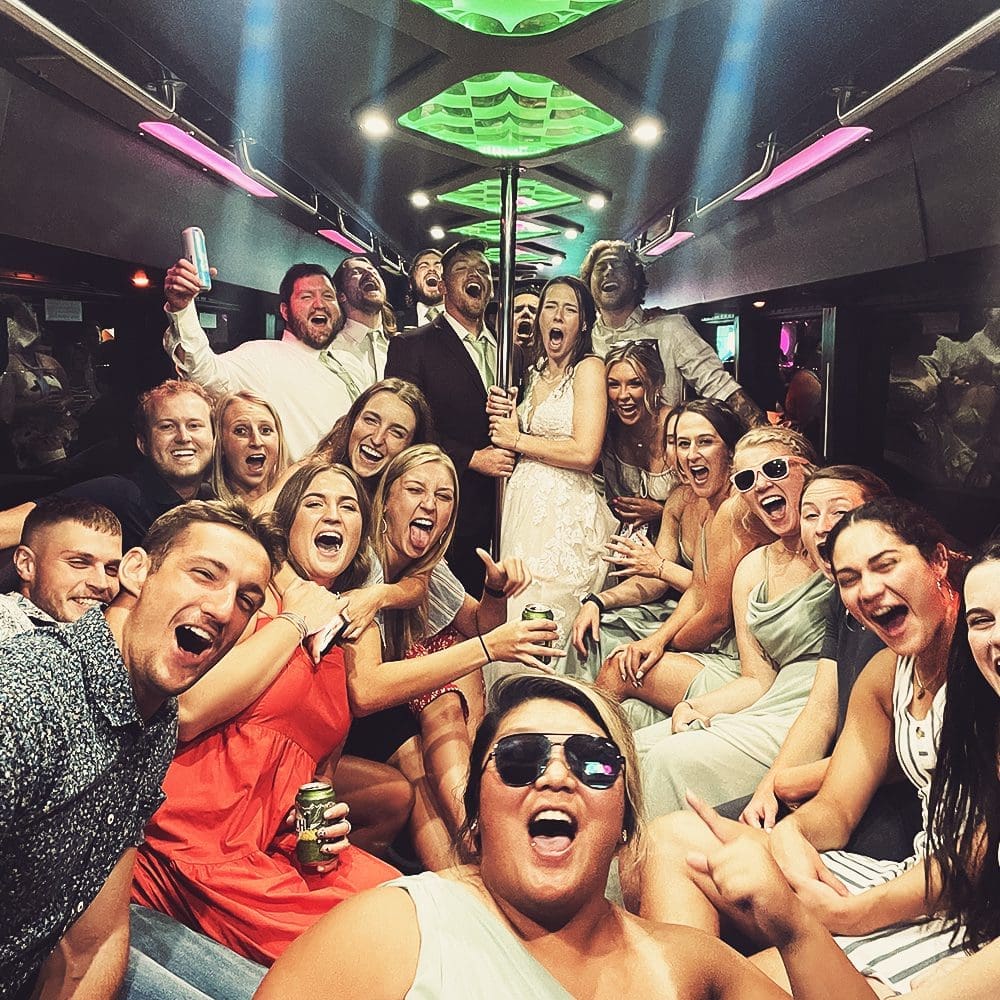 Nathan Roger
"I want to send a huge shout out to Elite Party Buses. These guys have always been awesome to us, and have one of the best fleets in town. If you're looking for a fun way to do an event check them out!"
Ben Prater
"Last night for my birthday we had Nate drive us. He was an awesome driver and was very friendly. Had an amazing time and will definitely use Elite again in the future."
Austin Svoboda
"First time on an Elite party bus, it was really nice and clean! Nate was an awesome bus driver that made the experience very enjoyable!"