See. Swirl. Sniff. Sip. Savor.
Tour Nebraska wineries
The good life state is home to some of the best wineries in the country. Get your favorite group of tasters together and take a party bus tour of Southeast Nebraska's best wineries.
Junto Wine
1356 182nd St.
Seward, NE 68434
Capitol View Winery & Vineyard
2361 Wittstruck Road
Roca, NE 68430
Deer Springs Winery
16255 Adams Street
Lincoln, Ne 68527
James Arthur Vineyards
2001 West Raymond Road
Raymond, NE 68428
Glacial Till Vineyard & Winery
1419 Silver St
Ashland, NE 68003
Rich Harvest Vineyards
3010 G Road
Syracuse, Nebraska 68446
Soaring Wings Vineyard & Brewing
17111 S 138th Street
Springfield, NE 68059
Cellar 426
1402 Dennis Dean Rd.
Ashland, NE 68003
Whiskey Run Creek
702 Main Street
Brownville, NE 68321
SchillingBridge Winery
62193 710th Road
Pawnee City, NE 68420
The lowdown 
Let's start crawling
Start your winery crawl off right by reserving your party bus, scheduling winery tours and tastings, as well as getting the best offerings.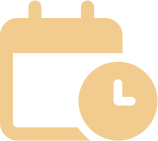 Schedule your party bus
Reserve your winery crawl rental today. We also have Specials, including 20% off on Sundays.

Let them Know You're Coming
Make sure to schedule tours & tastings with the wineries you are planning to visit.
Reduced Price
Don't forget to ask the wineries about large group discounts and any drink specials that they may offer.

Wine tastes better on Sundays! Take a 6 hour or more winery tour on a Sunday and get 20% off + $10 Off the hourly rate.
Does not include Holidays, like St. Patrick's Day, Halloween, or New Year's Eve.
Cannot be used with other discounts or package deals.
Heard it from The GrapeVine
people are talking
A lot of happy renters have some things to say about our party buses and their experiences on them. But don't take our word for it. Check out these rave reviews. 
Nathan Roger
"I want to send a huge shout out to Elite Party Buses. These guys have always been awesome to us, and have one of the best fleets in town. If you're looking for a fun way to do an event check them out!"
Elayna Werner
"We used Elite this weekend for a bachelorette party.. The bus was freaking epic and Nate was awesome! Will definitely be using them again!"
Ben Prater
"Last night for my birthday we had Nate drive us. He was an awesome driver and was very friendly. Had an amazing time and will definitely use Elite again in the future."
Austin Svoboda
"First time on an Elite party bus, it was really nice and clean! Nate was an awesome bus driver that made the experience very enjoyable!"